The third event in the Slovak Hill climb Championship 2016 Moris Cup Jahodna has completed its first competition day. Absolute leadership won the Czech driver Vaclav Janik on the vehicle Norma M20FC. 
First competition day at Moris Cup Jahodna brought a very exciting and interesting course. For points in the FIA ​​Historic Hill Climb Championship, FIA International Hill Climb Cup, Slovak Championship, Championship of Poland, the Slovak Championship in Hill climb historic cars, Slovak Hill Climb cup and Slovak Cup in the regularity fought together 105 drivers.  Both training and subsequently the heats dominated Vaclav Janik of the Czech Republic that his nearest rivals make sum of time to 15 seconds. In addition, in the first heat approached to track record only four tenths of a second! "I really liked it here. It is a pity that the forestry section is quite broken for the formula, but we all had the same conditions. I could fight for and the track record, but I had a big lead, so I did not want to take unnecessary risks. I think we very much enjoyed it here and now we go home because we have to prepare for the next race in Italy, "summed up the driver. On the second to fourth position he supplemented his Czech colleagues on similar vehicles Standard M20FC - second Dušan Neveril third place Petr Trnka and the fourth Jiří Svoboda. Fifth place conquered Robert Stec in testing their new car Lola B02 / 50.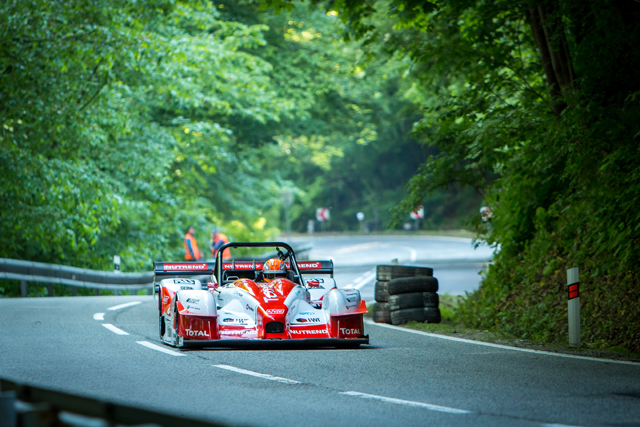 The first "fairings" vehicle of category E1 is Mitsubishi Evo VIII, driven by the Swiss rider Ronnie Bratchi and finished sixth. Right behind him, with the loss of just three tenths of a second  is the fastest driver of Slovak Championship, Cvrcek Veroslav on the Skoda Fabia S2000. The podium within the Slovak championship added to easterners Igor Drotar on Fabia R5 and Tomas "Srnka Ondrej on Skoda Fabia WRC. To finish arrived 96 riders, among whom was not missing the youngest, but a regular participant of the hill climb cup, 15-years old Denis Pavlik, who left behind 20 experienced competitors.
Race was throughout the day accompanied by a nice warm weather, which should also remain in tomorrow's day during which should race about 90 riders who will collect points for the national championships. Their exact number will be known after the morning and administrative scrutineering.
Moris Cup Jahodná 2016 – Final results Saturday

Václav Janík, Norma M20FC
Dušan Nevěřil, Norma M20FC
Petr Trnka, Norma M20FC
Jiří Svoboda, Norma M20FC
Robert Stec, Lola B02/50
Moris Cup Jahodná 2016 - Slovak championship results Saturday

Věroslav Cvrček, Škoda Fabia S2000
Igor Drotár, Škoda Fabia R5
Tomáš Ondrej, Škoda Fabia WRC
Peter Jureňa, Mitsubishi Lancer Evo IX
Michal Žiak, Mitsubishi Lancer Evo VIII
Zdenka Tamášová
The press officer of Moris Cup Jahodná 2016