77 drivers started on the first day at the 10th year of competition Moris Cup Jahodná. The difference between the top three drivers in absolute result is only one tenth of a second!
Two training and two competition races took place on the first day of the events, the Slovak Hill Climb Championship , the Slovak Championship Hill Climb of historical vehicles and the Slovak rally cup at the 10th Moris Cup Jahodná. FIA International Racing FIA and the FIA ​​Historic Car Championship also have their first training races. For those, the competition starts tomorrow.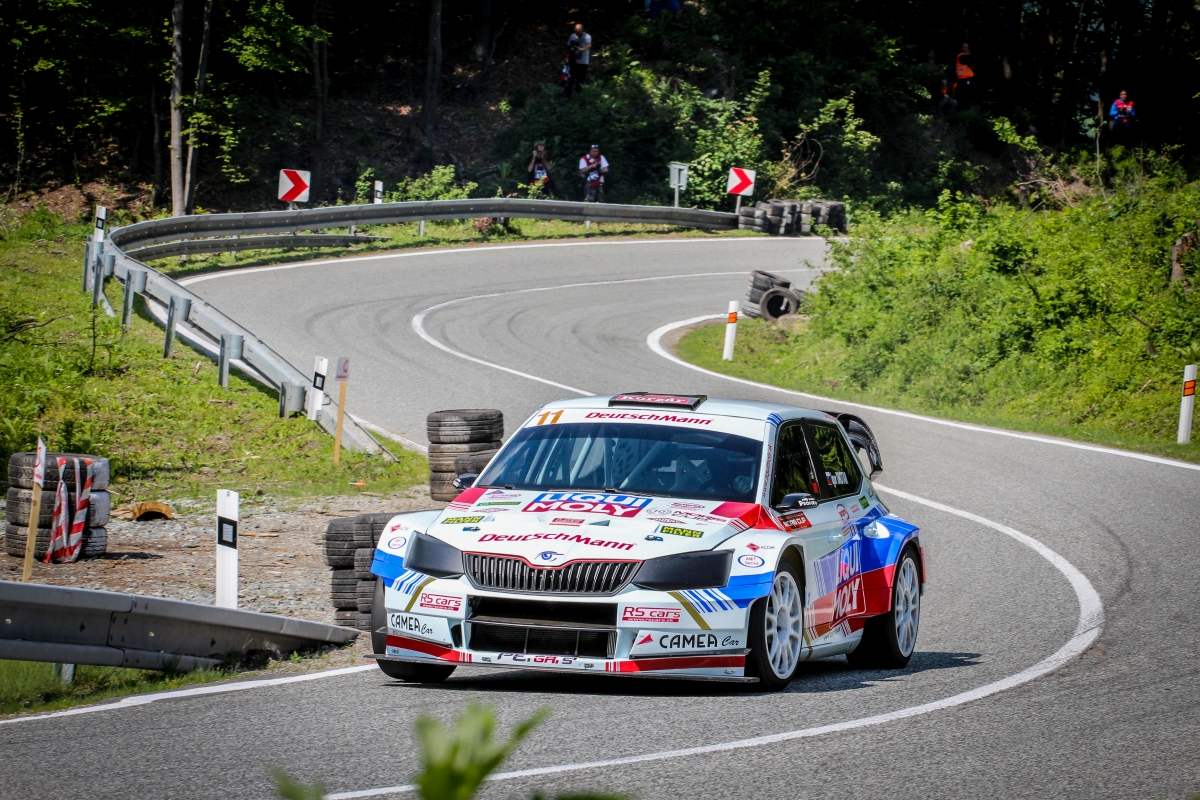 The trio of drivers Igor Drotár, Věroslav Cvrček and Tomáš Ondrej fought for the absolute leadership. Interest is that the winner among them has become a driver whose age is higher than the sum of the remaining two. And it is Igor Drotár from Presov on his Škoda Fabia R5. "It was a beautiful match and I really drive well. It is very fast race, there is a perfect competition, so I believe the results can really be in thousands. From last year's record, I put down three seconds to see who will overcome these new times." More than three seconds faster than last year, Věroslav Cvrček was faster on Škoda Fabia S2000, which set a new mileage record in capped vehicles at 1: 55,549 . However, his first time was slower so in the end he finished on third position. Tomáš Ondrej got the second place on the formula vehicle Tatuus PY012, which finished only 0.011 seconds behind Drotár. "I take the eleven thousands sporty, but of course me, Igor and Věro were pushing. So the first three are in a tenth of second. Tomorrow is a new day, so I hope that i can win."
Fourth and fifth place were placed by the Polish drivers Dubai and Roman Baran on Mitsubishi vehicles. The fastest vehicle with one powered axle was BMW M3 (Martin Juhas) in eighth place. The fastest 1,6. liter was placed at the eleventh position, Mojmír Čambala on Citroen Saxo. Among the historic vehicles of the Slovak championship, Marian Czapka won with his Porsche 928 today. As far as the Slovak rally cup is concerned, there were seven drivers who finished race out of nine started and Jakub Kolek won the first place with Citroën C2.
On Sunday, one morning training is awaiting for drivers, followed by two competitive races. Approximately seventy racers are expected to be on the track.
Zdenka Frývaldská
Tlačový tajomník 10. Moris Cup Jahodná