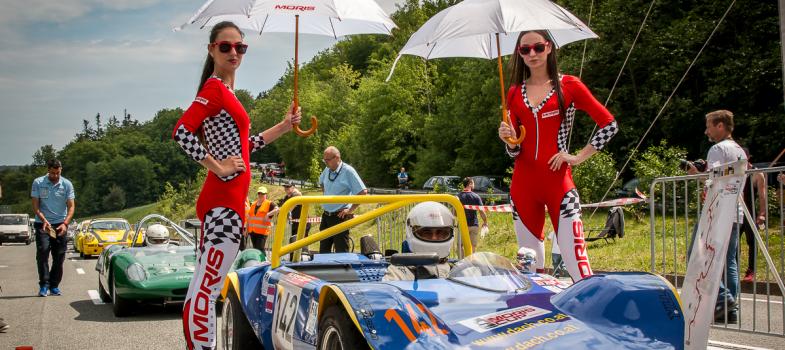 The last, just under two days, remaining in the closing of the applications for the jubilee 10th edition of the popular racing car race of Moris Cup Jahodná. The list of drivers currently contains over fifty names of drivers.
The start of the Slovak Championship in the hill climb cup on the Jahodná hill is unabashedly approaching. Together with the date, the preparations for the competition culminate and the list of drivers is also filled. It currently contains 56 names of drivers from four European countries. Thanks to including the competition to the FIA ​​Historic Car Championship (HHCC) and the FIA  International Hill Climb Cup (IHCC), we will see on 4750 meters long track between the Alpinka and the Jahodna Resort them modern specials and historical jewels.
From different parts of Europe, important officials will come to Slovakia as well. The FIA ​​observer will be Sanjin Paro from Croatia. Roderick Parkin from Great Britain, Miroslav Nezval from the Czech Republic and Boris Kočergin will oversee the observance of sport regulations. The technical delegate of the FIA ​​will be, as in the last year, Domenico Cifaldi of Italy and the chief technical commissioner Igor Horacek. SAMS  nominated Jaroslav Vadoc as a security delegate. The most important function of the director of the competition was again accepted by Ľubomír Šimko.
All important documents and information are published on the official website pav.rallye.sk. Signing up for the competition runs until May 9, 2018 at sams-asn.sk.
Zdenka Frývaldská
Press Secretary Moris Cup Jahodná 2018